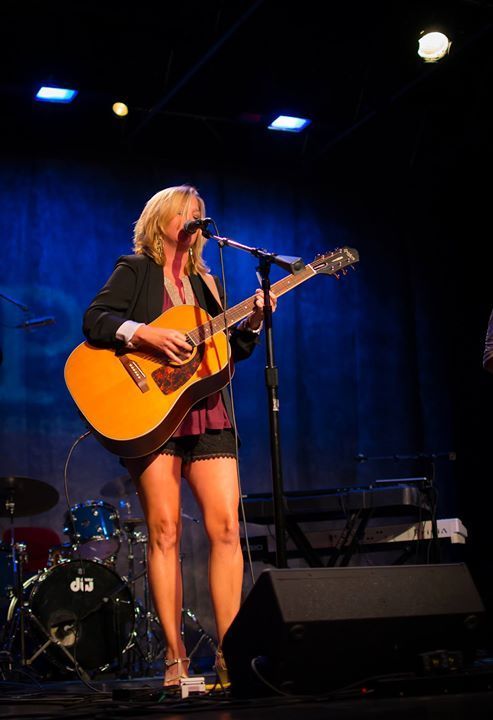 Bio by J. Couch – January 2018 Atlanta, GA
She's style and sass and wry poetry with a lovely and beguilingly expressive voice, and just when you think you've got her pegged she goes right by you in a whole new direction and your head spins and your heart aches and she wraps you in a knowing blissful haze. She's a little jazz and a little soul, all blossoming from a guitar slinging Americana base, effortlessly delivering gliding, evocative lines folded into intriguingly memorable tunes.
As if she were the lovechild of Johnny Cash and Maria Muldaur, with siblings as disparate as Lily Allen, Chris Isaak and The XX, she's got street (ha!) smarts and killer chops. Inspiring the kind of quality musical surroundings any player would die for, she spins a harmonic web of beautiful dreams tinged with the ragged edges of reality. Charmer, counselor, observer and survivor, Lexi shows us the way back through a hurting world and a wounded heart, lifting our spirits and raising our sights and making us glad we ran across her unique ability to make us want to try one more time to get it right.
All that and she's been nominated for the JPL Independent Music Awards for Bite The Hand in the Female Singer/Songwriter category. She's also expanded her universe into film music, scoring and providing original songs for an exciting new feature-length project due out in late 2018.
So pull up a listening chair or put on your dancing shoes in alternate takes, and let her music spirit you away just for awhile to a sharper but dreamier place.
Contact Lexi Street for Full Band and Acoustic shows. lexi@lexistreet.com or 770-912-4454